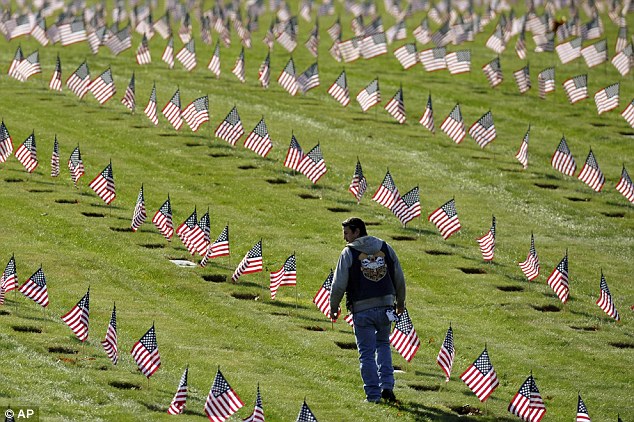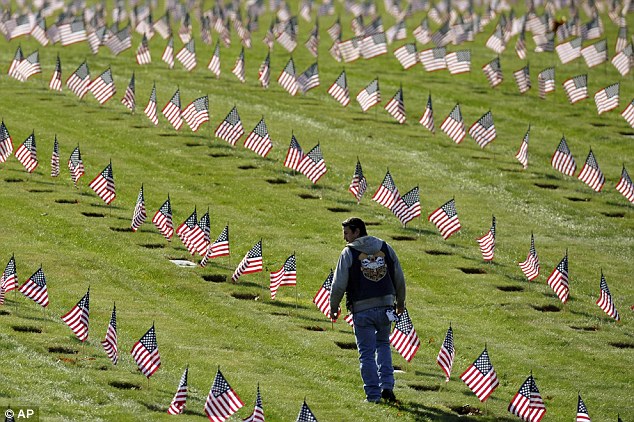 Veterans Day is a special holiday held on the anniversary of the conclusion of World War II that honors US veterans and victims of war.  The Riverside National Cemetery helps honor this day with a special Veterans Day Ceremony hosted by the Riverside National Cemetery Memorial Honor Detail.
The Veterans Day Ceremony start promptly at 11 A.M at the Riverside National Cemetery amphitheater located on the grounds. The Ceremony is an hour and 15 minutes long, and filled with music, speakers, and sites to behold in honor of our veterans. The Riverside National Cemetery Memorial Honor Detail has been hosting the Veterans Day Ceremony since 2010.
The Ceremony provides live music from the Riverside Concert Band throughout the entire ceremony. Opening with patriotic music, followed by a speech from Memorial Honor Detail Chairman Dan Smith. Smith covers the importance of honoring our veterans and those who have sacrificed for the sake of this country.  Followed by the Pledge of Allegiance, the National Anthem performed by the Riverside Concert Band, and an invocation by the Chaplin.
The Director of the Riverside National Cemetery is introduced and makes a small speech, before introducing the prestigious keynote speaker for the Veterans Day Ceremony.  Keynote speakers are distinguished individuals whose speech compliments the tone of the ceremony. Previous keynote speakers have been council members, retired military, and honored members of the community. Along with many honored guest attending the ceremony such as congressmen, city officials, and decorated military personnel.
Also a special fly-over from the March Air Reserve Base as a way to honor veterans and those who gave their lives during times of war of Veterans Day. Several planes are known to fly over the Veterans Day Ceremony some are Air Force planes in current use, and some are vintage models.